When Penelope and 34 fellow sex workers came together in a process facilitated by JASS as part of the Count Me In! Consortium, something powerful happened: a shared realisation that the power to change their shared problems lies in actively solving them together.
As Penelope shared in her words, "We decided to find solutions to our problems together…The discussions [during] this meeting were important because [they] helped transform power from [the] individual to [a] collective because, as sex workers, we can now appreciate each other."
Sex work in Malawi, like many parts of the world, is illegal, policed, and stigmatised. Without much legal protection or recourse, sex workers often face different forms of violence with little to no accountability for the perpetrators. Because sex work is considered 'immoral' based on social and gender norms that dictate what constitutes 'acceptable behaviour' for women, transgressing these boundaries often comes with dire consequences. Sex workers, for instance, are considered 'bad women' deserving of exclusion and discrimination from their families and communities. Sometimes these norms also divide and create conflict among sex workers, inhibiting their ability to organise together. Given these conditions, creating safe spaces where sex workers can come together to build trust and solidarity is a critical step in supporting them to surface a collective organising agenda.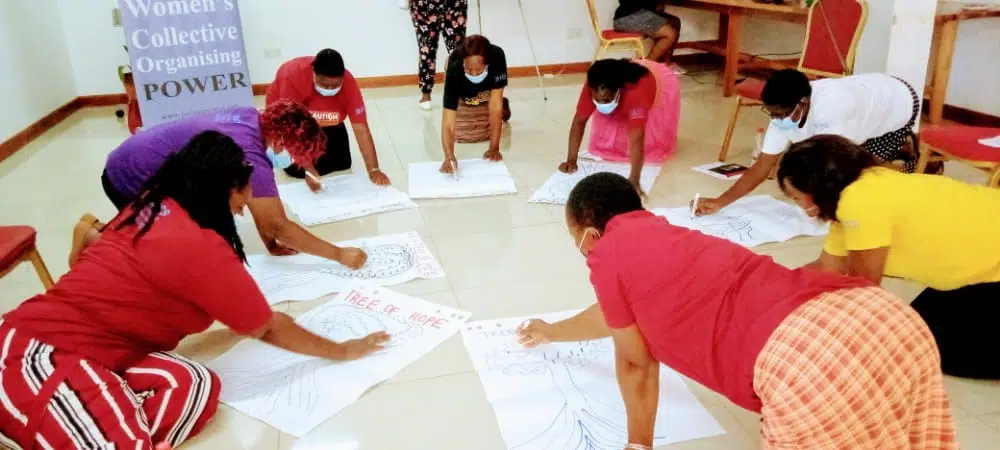 Over the last eight years, JASS has been facilitating feminist movement building schools that bring together diverse women including sex workers and women living with HIV organised under Our Bodies, Our Lives Campaign, to identify common problems, find solutions, navigate conflict and make decisions together.
These schools utilise feminist popular education methodologies such as JASS' power analysis framework and body mapping exercises as part of the Heart-Mind-Body approach which centres women's bodies, knowledge, and safety as the foundation for change. Through unpacking different forms of power that perpetuate violence and inequality and learning about transformative forms of power, women develop political consciousness and organised capacity for collaboration and action.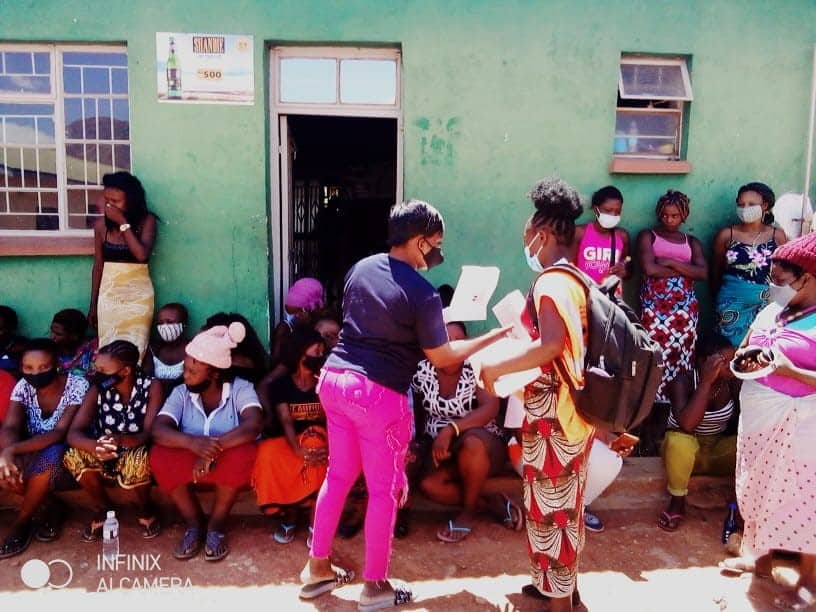 Building on this work, in 2021, 35 sex workers from the Rumphi district in north Malawi participated in a four-day training. The training helped the women break isolation and build connections with each other, ease their conflicts, and identify ways to work together. Women co-created an advocacy strategy to fight discrimination and violence, and a WhatsApp, communication group to stay connected, and take their strategy forward.
Following the training, Penelope felt transformed. "…as a sex worker, I now know [the] power within me…" The 'power within' Penelope refers to is a form of transformative power – affirming her self-worth, knowledge, and agency to create change.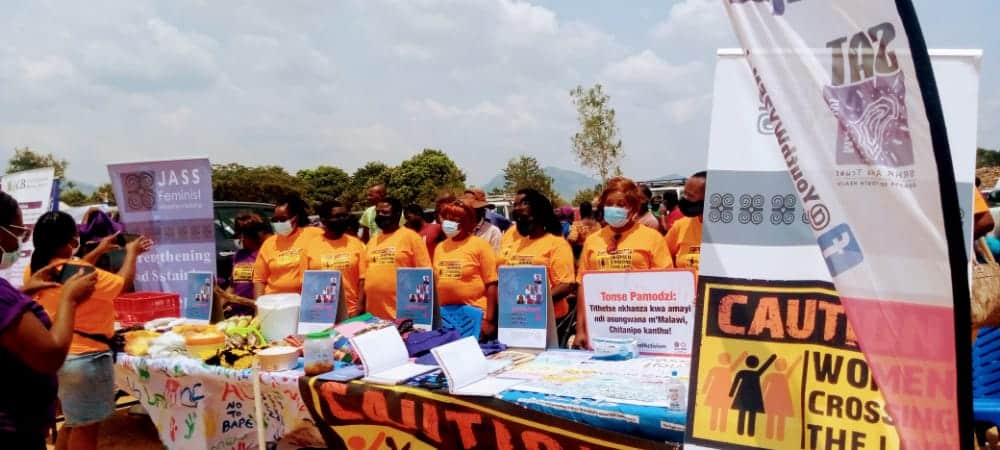 To help build evidence for the many challenges and discriminations sex workers encounter, Penelope also took on the role of a researcher for the Feminist Participatory Action Research, investigating how structural violence manifests in the lives of sex workers. This will the basis for future advocacy and other actions.
This is one of the six stories we have published as CMI! Stories of Change 2021 under the #FundWhatWorks campaign. The stories aim to portray how activists and organisations around the world are working to advance gender justice.
Banner photo: Rally organised by JASS in Malawi.