Starting early 2020, before the COVID-19 pandemic let out its full fury, Zimbabwe was reeling under poverty, unemployment, discrimination and violence against structurally excluded women, a weak healthcare system, and so on. When students and women human rights defenders demanded that the state took its responsibilities toward its citizens seriously, the state responded with violence. That made the movement even bigger and stronger.
By 2021, the pandemic peaked and the Zimbabwean state failed in its duties towards the citizens. Its already-subsistent public services began to collapse under lockdowns and other pandemic-prevention measures. A few political elites increased the burden of care and poverty for women; corruption hiked and civic space shrank further. The impact of COVID-19 was felt hardest on non-privileged communities including women, women human rights defenders and structurally excluded women.
Among those struggling against a broken public infrastructure were students. When they together with the women human rights defenders staged legitimate and peaceful protests to demand accountability by the government, the state reacted with brazen intimidation, violence, and arbitrary detention and arrests. Shockingly, agents of the state started attacking female students from students unions (such as the Zimbabwe National Students Union), women human rights defenders and even a female Member of Parliament through abduction, torture, and sexual and physical violence.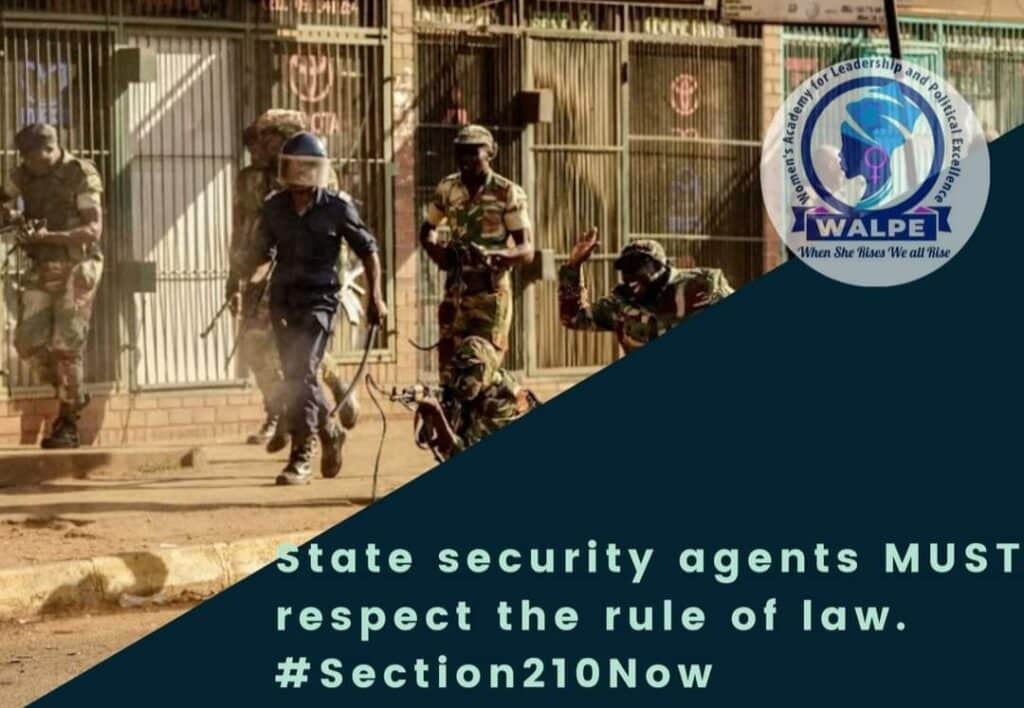 Pitted against the military might of the state, the approach to counter such rampant human rights abuse was (a) protection of women human rights defenders and (b) continued resistance to state impunity through lobbying and advocacy. To enable this, the Count Me In! consortium's member Urgent Action Fund Africa (UAF) supported the timely and crucial activism of the students and women human rights defenders in Zimbabwe through technical and financial resources. With UAF-Africa's support, women's rights and other civil society organisations enhanced their capacities for concerted advocacy against the state's undemocratic actions.
Then on, these activist individuals and organisations created a sustained, public campaign to spread the word about the state's violence and other unconstitutional actions. This included social media campaigns that tagged influential social and political actors in public condemnation of the violence against women human rights defenders. To demand accountability from the state, they petitioned several authorities such as the Zimbabwe Human Rights Commission, Zimbabwe Gender Commission, the Inter Parliamentary Union, political parties, and state security agencies.
Another layer of action was direct support to women human rights defenders who faced state sponsored harassment including jailed members of a Zimbabwean organisation. They received safety and security, legal aid, and physical and mental health care, including Personal Preventive Equipment against COVID-19. Women human rights defenders and civil society organisations appeared in large numbers at court hearings to express solidarity with them. These organisations also issued a joint petition and statement condemning state violence.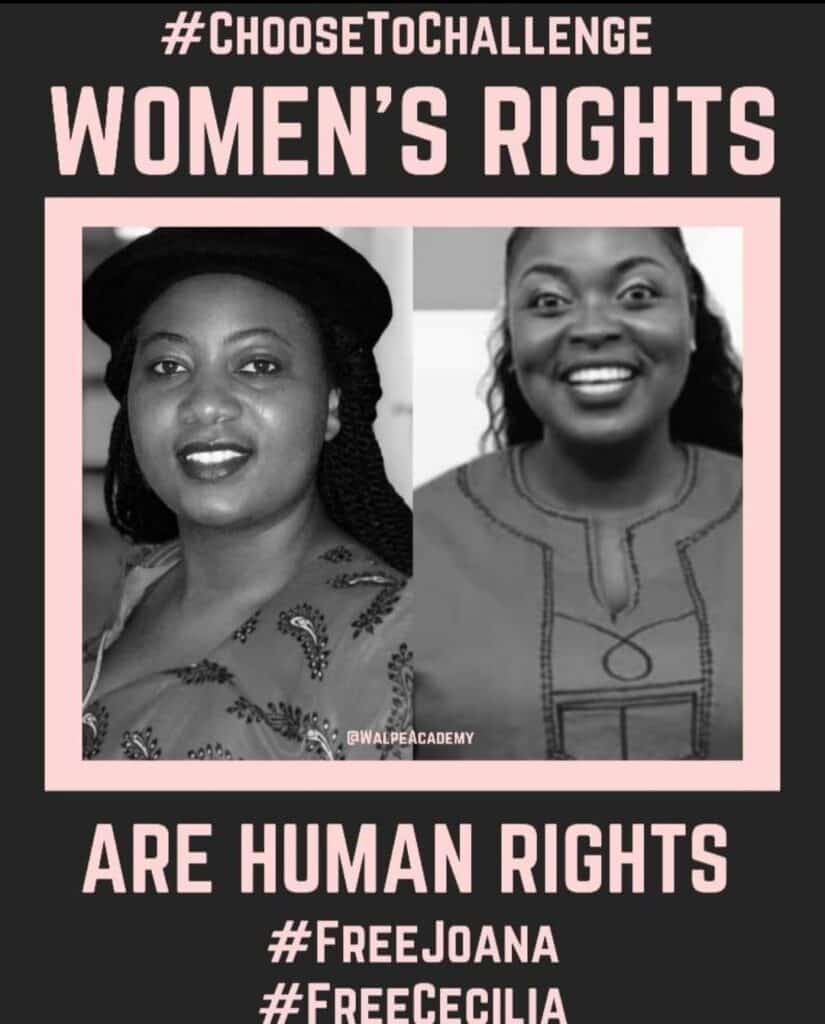 The outcome of such collective salvos was outstanding support for women human rights defenders—politicians and celebrities too became a seamless part of the public campaign against state extremities. The Speaker of the Zimbabwean Parliament issued a public statement condemning the actions of the state and different political parties spotlighted the abuse of women's rights.
The campaign and advocacy resulted in the recognition of the issue by the Inter Parliamentary Union which started an investigation against state actors accused of violence against women human rights defenders. In addition, there was visible reduction in incidents of illegal arrests and intimidation.
We celebrate this shift amidst many continuing challenges like the shrinking or closure of democratic spaces, the consolidation of state power, and the absence of legislation for sexual offences to protect women human rights defenders from harassment (even as a Sexual Harassment Bill has been placed for deliberations at the Parliament).
This is also an illustration of Count Me In!'s strategy of joining the dots between funds, movement building, and sustainable change together with UAF-Africa and partner organisations and activists.
This is one of the six stories we have published as CMI! Stories of Change 2021 under the #FundWhatWorks campaign. The stories aim to portray how activists and organisations around the world are working to advance gender justice.
Banner photo: An activist holding up a placard to protest against the violence on the WHRDs.