Our vision and strategies
CMI! envisions a gender equal and just world, where all women and girls, and non-binary, gender non-conforming, trans, and intersex people enjoy their rights fully and live to their full potential.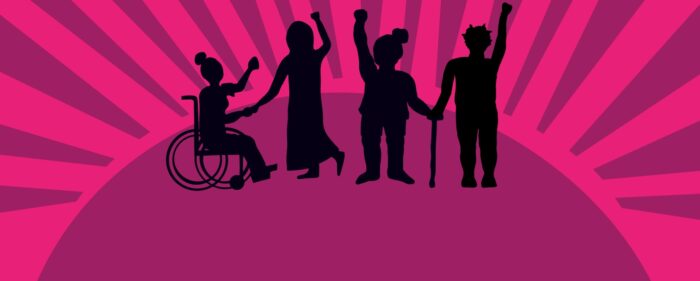 To make this vision into a reality, CMI! supports movements to be resilient and leverage their power to create change from local to global, and from global to local. Together we drive systemic and sustainable change at all levels. We follow three strategies to build and sustain those movements:
CMI! ensures that our partners, that is women's right organisations and women human rights defenders, have enough resources to continue their work. CMI! has three ways to support them under the MONEY strategy:
Core funding to build resilient organisations. This is a long-term, flexible support for partners.
Rapid response funding to support partners during emergency situations.
Shifting, sharing and building power. Here CMI! catalyses decentralisation of decision-making on grants so that structurally excluded women and girls are included.
Within CMI!'s MOVEMENT-BUILDING strategy, we help strengthen the safety, well-being and resilience of partners. This is done through supporting their leadership and organising capacity.
This strategy also includes capacity-strengthening of our partners for lobby and advocacy so that they can successfully lobby political leaders, societal actors and donors. Their institutional capacity is also equipped to develop and implement effective lobby and advocacy.
CMI! also helps partners with cross-movement alliance-building to develop mutually supportive relationships between CMI! members and partners with allies and potential allies.
MAKING CHANGE strategy of CMI! is three-pronged: we engage in lobby and advocacy with donors to ensure sustainable resourcing in women's rights and gender equality. CMI! members and partners also jointly conduct lobby and advocacy for law and policy reform in their contexts. Lastly, law and policy reform cannot be separated from social norm change. Therefore, CMI! members and partners work with societal actors on value, belief, attitude and behaviour changes.