"Realise more long-term, core, and flexible funding going directly to self-led Global South feminist organisations working on the ground instead of intermediary organisations. Sign partnerships for 10-20 years and fund us every five years with regular reviews. Be bold!" This is one of the many solid recommendations that Alma Magana and Nikita Patodia put forward in the report Voices on Power.
This recent report, Voices on Power provides "critical reflection on the Dutch Policy Framework for Strengthening Civil Society. The focus is on limitations in the current Framework to achieve more balanced power relations between the Global South and Global North, and on finding new ways to work towards more equitable partnerships in the next Framework (expected from 2026-2030)."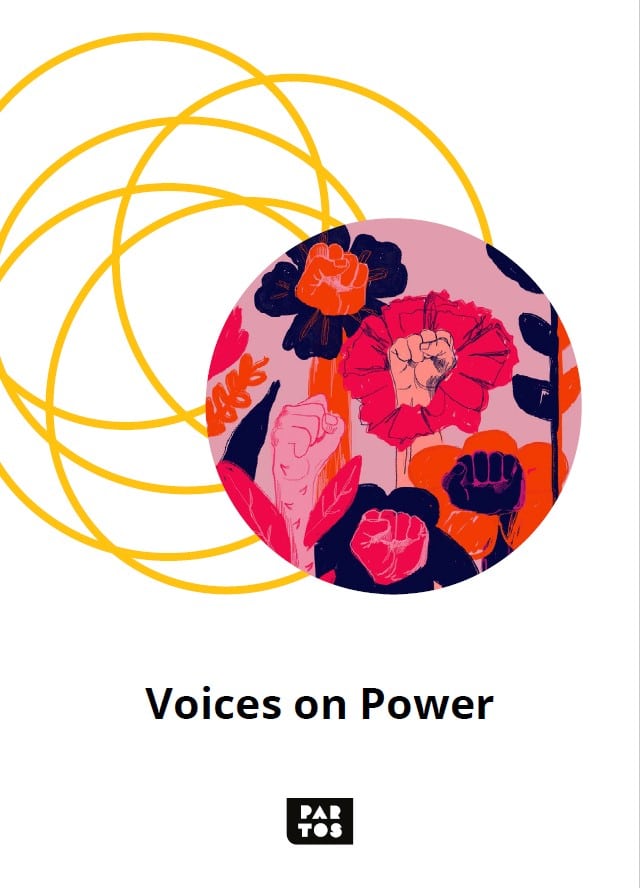 The Dutch Ministry of Foreign Affairs committed to shifting power and leadership to southern organisations in their development work. Recently Partos – a membership-based platform for Dutch NGOs, explored ways how the Dutch Policy Framework of  'strengthening civil society' can be made more effective by listening to the voices of power from south-based organisations.
As part of that process, Partos interviewed representatives of Global South organisations, participating in one of the 21 Power of Voices partnerships and one of the seven partnerships under the Sexual and Reproductive Health and Rights (SRHR) Partnership Fund. Alma Magana and Nikita Patodia from Just Associates contributed to the report on behalf of CMI!. Another CMI! member, CREA also participated in this process.