A courageous project to document the harassment of female sex workers in Nigeria's Oyo State has given voice to the workers and forced political actors to confront abuses by the police department. The project has united sex workers in their quest to practice their profession with pride and dignity and paved the way for better support from donors and community members. It is also working to change mindsets by showing people that the rights of sex workers are an essential component of human rights.
Nigerian sex workers live on the margins of society, exposed to systemic discrimination and violence at both the structural and personal levels. Sex work is not recognised as work, leaving practitioners vulnerable to harassment and violence from clients and members of the police force.
In 2020, Blue Gate Public Health Promotion Initiative, which provides public health services in Nigeria, received reports of sexual harassment of sex workers by members of the police. By 2022, there had been a series of police raids in brothels which resulted in the arrest of sex workers and some brothel managers. The raids speak to a more extensive, systemic campaign of targeted harassment of sex workers. Harassers know that social stigma and lack of legal protections will likely prevent sex workers from speaking up or taking legal action.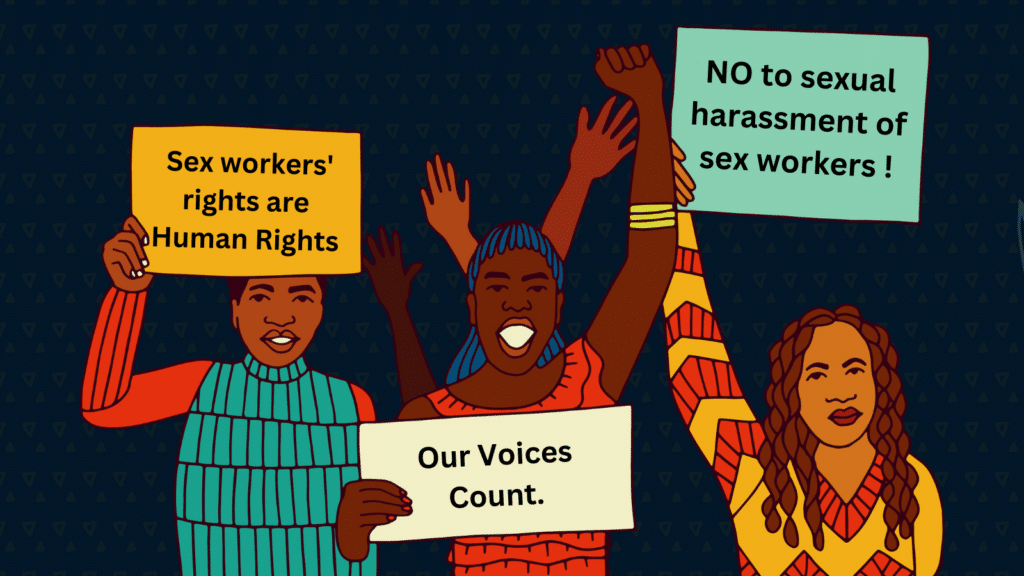 Blue Gate Public Health Promotion Initiative began interviewing sex worker leaders and brothel managers in eight brothels in Oyo State. It took their stories to various state actors, including Committee on Women Affairs members, Oyo State Agency for the Control of AIDS, Oyo State Ministry of Health, Oyo State Commissioner of Police and Oyo State House of Assembly. Through their meetings, the group learned from the police commissioner that sex work is, in fact, not illegal in Southern Nigeria and that police had no reason to approach the sex workers.
As a result of the lobbying and advocacy work, the network of female sex workers has now been re-activated, and members can now hold their meetings without fear of harassment by police.  The experience has given other sex workers more confidence, and network membership increased from 64 members in 2021 to 107 members by October 2022. The intervention has also increased inter-brothel relationships, making for a powerful body of sex workers able to stand up and defend themselves with one voice. It has also helped unify brothel policies, including a "No Condom, No Sex" policy which is now effective in most brothels.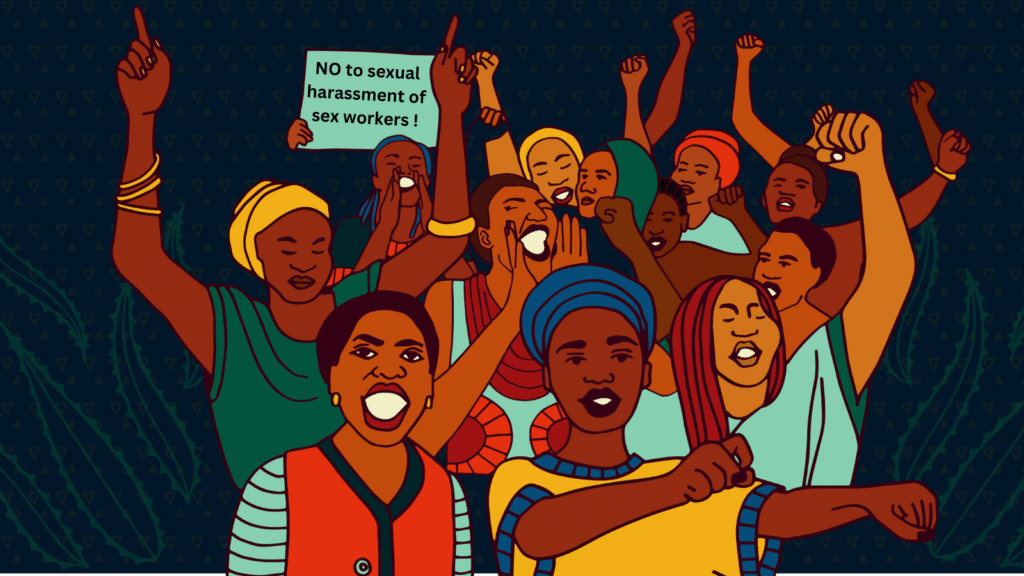 The group has also engaged a lawyer from the International Federation of Women Lawyers (FIDA) to work with the Oyo State Assembly to draft an anti-harassment for sex workers. The motion is currently being tabled to the relevant legislators.
CMI! through its member UAF-Africa supported this group so that it can have the necessary funding and skills to keep pushing for rights. The group's work is a great example of how grassroots organisations can play a key role in engaging the authorities to resist violence and discrimination. It really shows that feminist activism works.   
Credit banner and all graphics in the story: Urgent Action Fund- Africa
This is one of the seven stories we have published as CMI! Stories of Change 2022 under the #FundWhatWorks campaign. The stories aim to portray how activists and organisations around the world are working to advance gender justice.