Restrictions of and attacks on civic space affect all human rights defenders. But women human rights and land defenders face additional and specific risks and violence because of their gender, identity, and work. The Dutch media platform Vice Versa Global sheds light on how some of the Count Me In! partner women human rights defenders, who face gender-based violence for resisting extractive projects, are honing their skills to protect their rights and lands better.
Extractive projects extract raw materials, such as fossil fuels and minerals, land, forests and marine resources. They usually do not consult the communities living there, and they deprive the local communities of their resources. While communities are pushed aside and robbed, governments and corporations generate massive revenue. When women human rights and land defenders resist such harmful projects, they face targeted violations and specific challenges from the governments, companies, and advocates that sanction and implement these projects.
Despite that, women activists are organising and pushing back against extractive projects worldwide. They fight for their land and territory and offer solutions that centre justice, rights and care for all people and nature.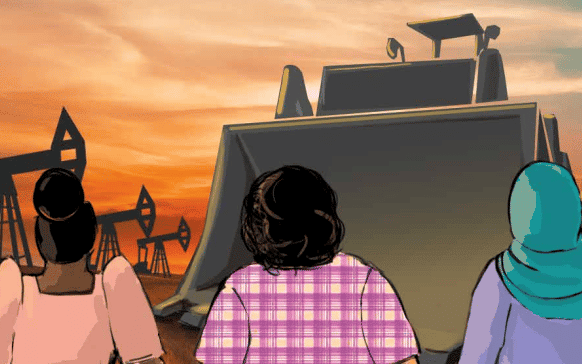 The Vice Versa Global article looks into a few cases of how women human rights defenders are strengthening their skills to resist these projects better and protect themselves from gender-based violence. Count Me In! – a consortium that supports structurally excluded women and girls such as gender non-conforming communities, Indigenous people and sex workers, is supporting the women activists with this effort.
CLICK HERE to learn more about extractives and what we do in support of women human rights defenders in this area.