Across the globe, wherever sex work is criminalised, sex workers live in the shadow of violence and stigma, without access to fundamental human rights and justice. Such an ecosystem makes it quite challenging for them to even organise among themselves. This has been the case in Uganda where selling sex is a criminal offence.
To make matters worse for sex workers, in May 2021, the Ugandan Parliament passed the Sexual Offences Bill 2019, which criminalises engaging in "prostitution", "engaging in a sexual act with a prostitute" and operating a brothel. It criminalises all aspects of sex work as well as same-sex relations and rationalises violence against sex workers and LGBTQIA+ people to go unpunished. In August 2021, President Museveni refused to sign the Bill into law and sent it back to the Parliament for further consideration.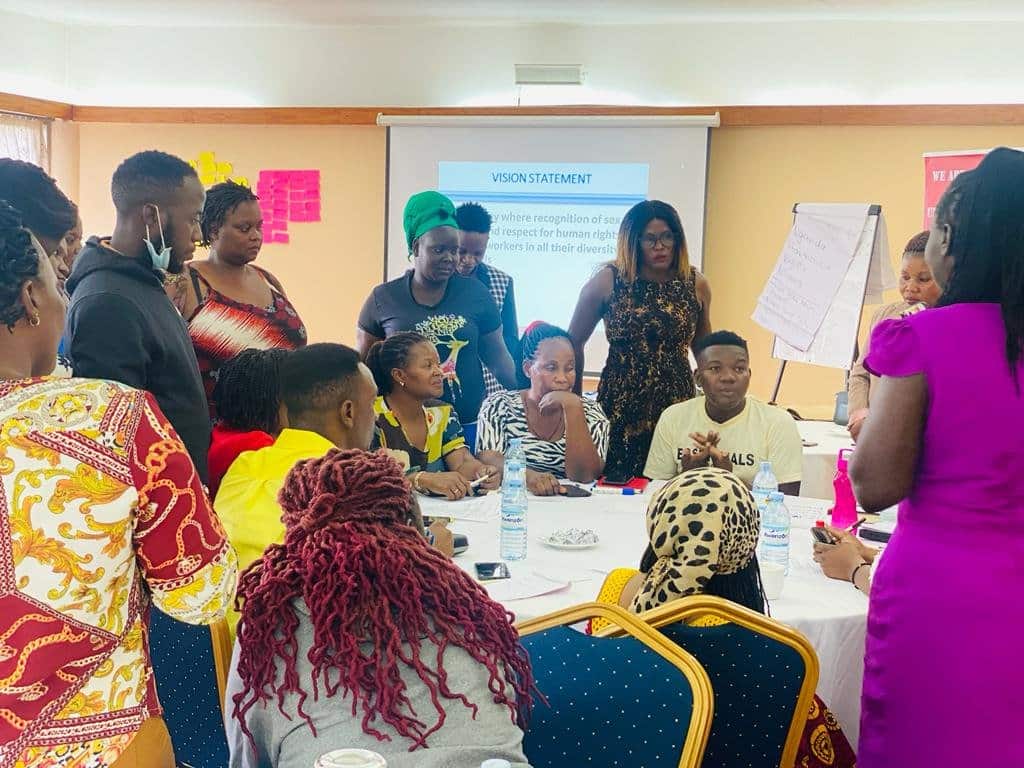 To fight all these punitive restrictions, two of Uganda's main sex worker-led organisations – the Uganda Network of Sex Worker-Led Organisations (UNESO) and Justice and Economic Empowerment for Women and Girls Foundation Uganda Limited (JEEWAG) – needed financial support with their advocacy efforts and mobilisation.
To boost these collectives towards greater well-being and stronger movements, the Count Me In! consortium reached out in their support through its strategic partner, Red Umbrella Fund. Both UNESO and JEEWAG were offered specific support so they can lead successful advocacy for the decriminalisation of sex work.
As a national sex worker network, UNESO received financial resources and accompaniment to continue and enhance its coordination. Within six months of support, UNESO reviewed its five-year strategic plan and conducted a mid-term review. It also managed to organise a workshop around the plan and captured it all in a report. For the next two years, UNESO will be guided by this new strategic plan which has helped it with coordination and planning.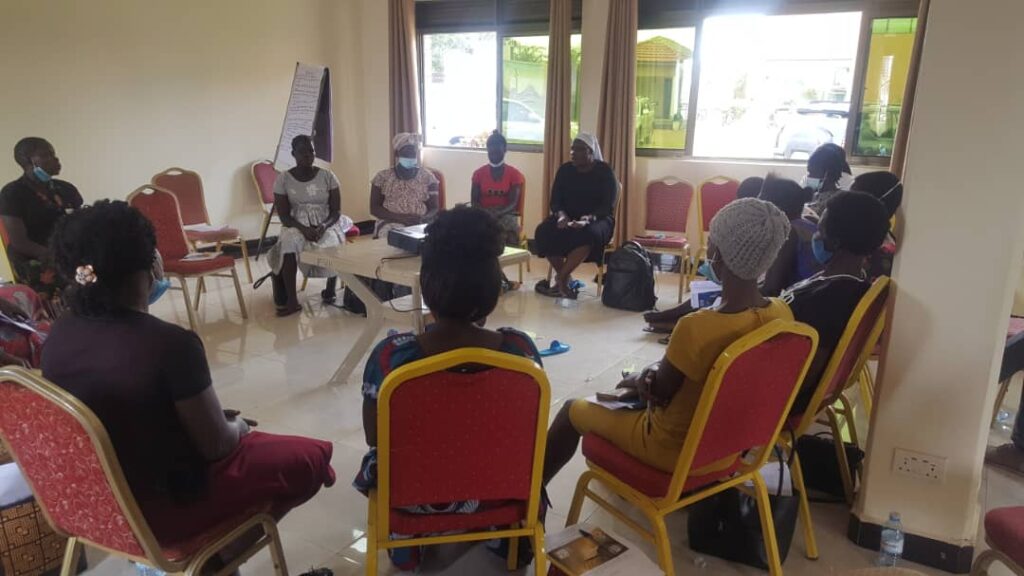 JEEWAG, another sex worker-led group from Uganda, is a member of the national network of UNESO. The concern that JEEWAG struggled with was discrimination from health care providers, law enforcement agencies, besides society at large. Members of this organisation, therefore, received training on legal and human rights so that their peer leaders can further share this knowledge with their counterparts. This group has also been enabled in financial management and entrepreneurship, besides sexual health and psychological well-being.
Operating in such a restrictive space, these two organisations are pushing the limits every day by organising and mobilising themselves. Armed with better skills and stronger capacities, these sex worker collectives are now better prepared to stand up for their human rights in Uganda.
This is one of the six stories we have published as CMI! Stories of Change 2021 under the #FundWhatWorks campaign. The stories aim to portray how activists and organisations around the world are working to advance gender justice.
Banner photo: UNESO group photo. They are a grantee partner of Red Umbrella Fund in 2021.